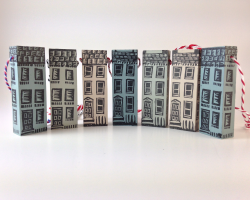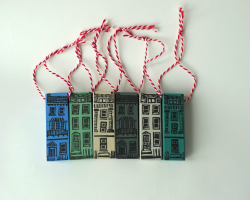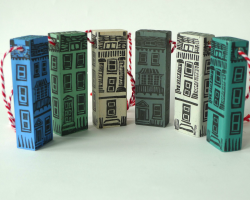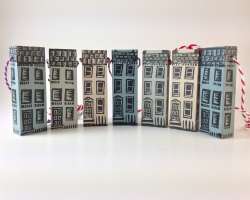 BLOCK HOUSE BATH - SMALL TOWNHOUSE
£3.50
Sally Harker, trading as Block House Bath, is an artist and printmaker living in Bath with her husband and daughter.
Inspired by the beautiful buildings of Bath, these hand printed, wooden house ornaments look lovely hanging up, or simply placed on a shelf. Order several to create your very own Georgian crescent!

Each ornament is painted with Farrow and Ball paint, printed on the front, back, sides and roof and comes with a stripy hanging cord. Each house measures 7.5 x 2.5 x 1.5 cm. Colours may vary.

Please note: Each house is unique and printed details may vary slightly from the photo, as a selection of different printing blocks are used for each house.