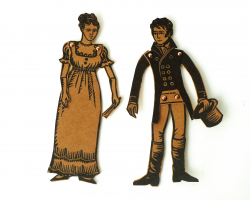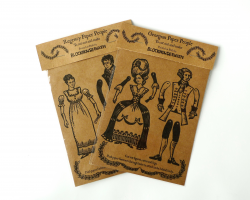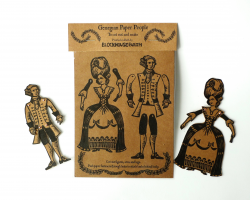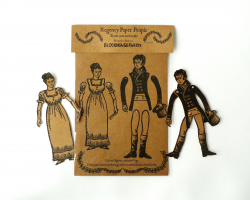 BLOCK HOUSE BATH - DIY PAPER PEOPLE
£7.00
Sally Harker, trading as Block House Bath, is an artist and printmaker living in Bath with her husband and daughter.
These articulated Georgian and Regency paper couples can be posed in various decorous positions. They can be moved to gaze fondly at one other, they can even wave fans and doff hats, as long as it is all within the limitations of polite society, of course!
Each figure has pre-punched holes, and is ready for you to cut and assemble at home, using the enclosed tiny metal brads. Please note: They are intended as ornaments, and not toys, as they contain very small metal parts and are quite delicate.
Figures are approximately 12 cm tall.
Price includes one Georgian and one Regency paper couple.