Enter details
Payment
Complete!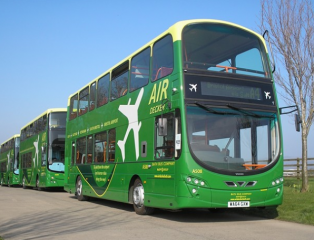 A4 Bristol Airport to Bath Bus Service
A single or return ticket for the airport bus service direct from Bath city centre to Bristol Airport.
Please note this is not an e-ticket, you will need to select postage or collect from Bath Visitor Information.
The A4 Bath to Bristol Airport Bus Service offers travellers a direct bus link between Bath and Bristol Airport, serving every stop via Saltford, Keynsham, and South Bristol. The service operates hourly from the airport and takes just over an hour. The first bus to leave Bristol Airport is 4am. The last bus leaving Bath for Bristol Airport is 11pm. The last bus leaving Bristol Airport for Bath is 12pm. Times are half hourly at peak times (7am - 6pm)
The big, green eco buses can be found at Bristol Airport just outside the main terminal.

Don't forget to select your delivery option below. Choose to collect from the Bath Visitor Information Centre for free or pay £6.99 for special delivery within 48 working hours.
Your Basket
Item
Price
Qty
Subtotal
There are no items currently in your basket

Total

£0.00