Enter details
Payment
Complete!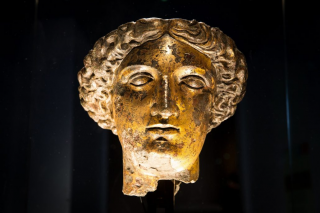 Roman Baths, Fashion Museum & Victoria Art Gallery Saver Tickets
Save money by purchasing a combined ticket for the Roman Baths, the Fashion Museum and the Victoria Art Gallery.
The Roman Baths - explore some of the best Roman remains in the world, with state of the art interpretation to help bring Roman times to life.
The Fashion Museum - featuring a world-class collection of contemporary and historical dress, telling the story of fashion over the past 400 years.
The Victoria Art Gallery - home to a permanent collection of art and sculpture as well as a changing contemporary exhibition space.
The Saver Ticket does not have to be used at all the attractions on the same day, it can be spread across different days. Please enter via the 'pre-purchased tickets' line at the Roman Baths.
PLEASE NOTE: These tickets are valid for a limited period. They will have a maximum of three months to their expiry date. When you arrive at the Roman Baths, please join the pre-purchased tickets line.
Your Basket
Item
Price
Qty
Subtotal
There are no items currently in your basket

Total

£0.00