Enter details
Payment
Complete!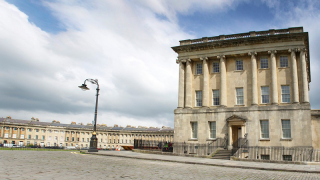 Bath For Everyone Package
A package featuring Bath top attractions designed for visitors with accessible needs.
Get to see the best of Bath with everything you need in just one package. Discover the city's origins at the iconic 2000 year old Roman Baths. Afterwards. you will enjoy a delicious three course lunch or elegant afternoon tea in the grand Georgian Pump Room which is just next door.
You then have an opportunity to find out how the Georgians lived at the No.1 Royal Crescent museum which sits at the corner of the impressive Royal Crescent. Experience the luxurious living areas in the upstairs rooms and the basic servant's quarters below the stairs.
To finish your day enjoy two hours at Britain's only natural thermal day spa, Thermae Bath Spa. Soak in the magnificent open air rooftop pool, relieving any tired muscles as twilight descends over the city.
This package can also be purchased with entry for a carer, for £30.
Thermae Spa do not allow children under 16 years of age
Your Basket
Item
Price
Qty
Subtotal
There are no items currently in your basket

Total

£0.00